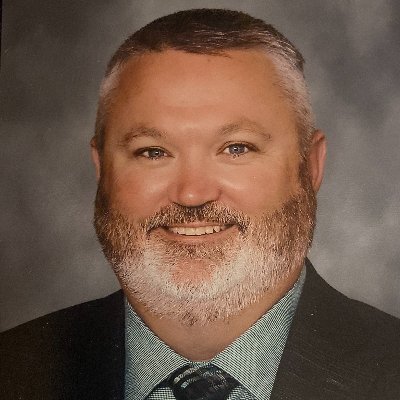 I take great pride in being the principal Olivet High School. It is such a pleasure to be able to work with our staff, students, parents, and community. I look forward to another exciting year of learning, growing, and working with our staff, students, parents, and community members.
For those of you who do not know me, I have been part of the Olivet district and community for the last 24 years - 14 of those years as a teacher at Olivet High School, four years as the District K-12 Director of Curriculum and Instruction, and now serving as the high school principal. My wife, Melinda, and I take great pride that our two of our boys (Jacob and Caleb) attend Olivet schools and are involved in many activities within our district, and that Isaac attended and graduated from Olivet. Olivet is a place we are personally invested in and we are delighted to continue our involvement here.
My primary goal as principal is to ensure that every student is given opportunities to receive the highest quality education possible in a safe and supportive learning environment. I will strive to create a culture where staff, students, parents, and community members are welcome and valued. As a school community we are committed to helping each student achieve their very best.
We have great things going on at Olivet! We work to create and foster a culture of recognizing and celebrating our successes, points of pride, and relationships; while also being humble, compassionate, and always striving to improve. Olivet is a magnificent district as shown through our students' endeavors, effective and caring teachers and support staff, supportive and active parents and community. We all should take pride in the hallmarks of our district - the diverse opportunities in both curricular and extracurricular areas, our great facilities, and a strong desire to do things the right way.
We try to provide frequent communication during the year using Twitter (@OlivetHS_Eagles), Facebook (Olivet High School 9-12), our high school webpage (https://www.olivetschools.org/page/high-school), and parent emails using Skyward. Additionally, our staff maintain web pages, which provide class information.
I also invite you to look at the building and sports schedules. Come join us in supporting our students! #EagleNationPride Link
Eagle Nation PRIDE Mission Statement
Strive for academic and personal Excellence in everything we do by committing to the values of
Eagle Nation PRIDE
Positive relationships • Respect • Integrity • Determination • Engagement