The BIG Zoo Lesson Week has arrived! The rain/snow mix didn't stop the 4th graders from their animal observation hour!!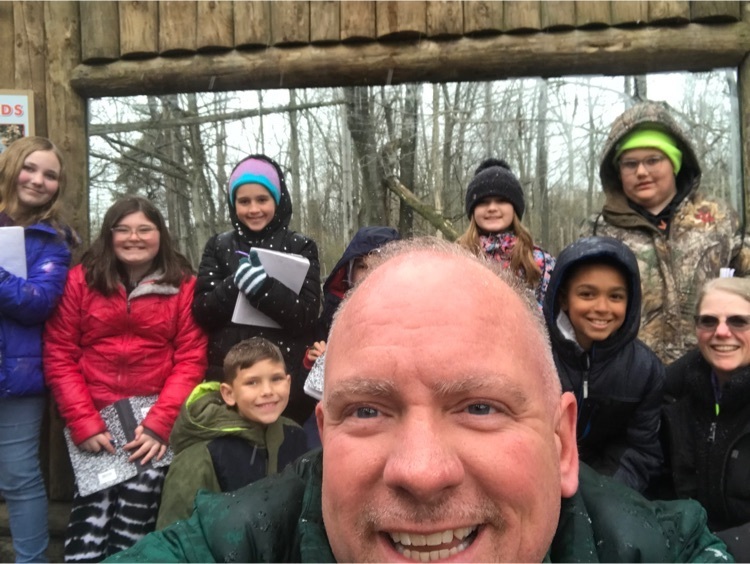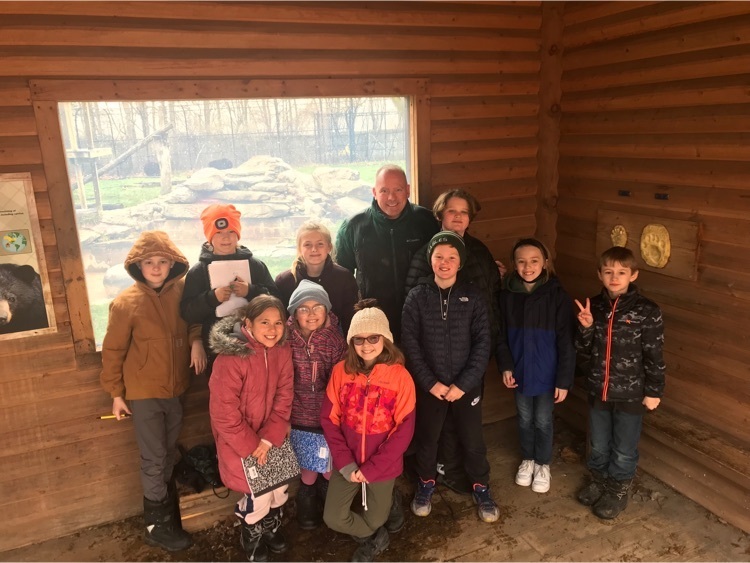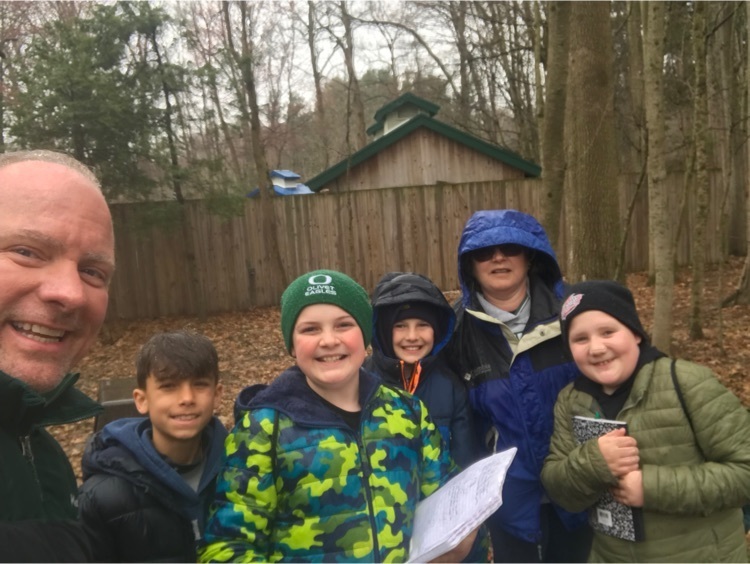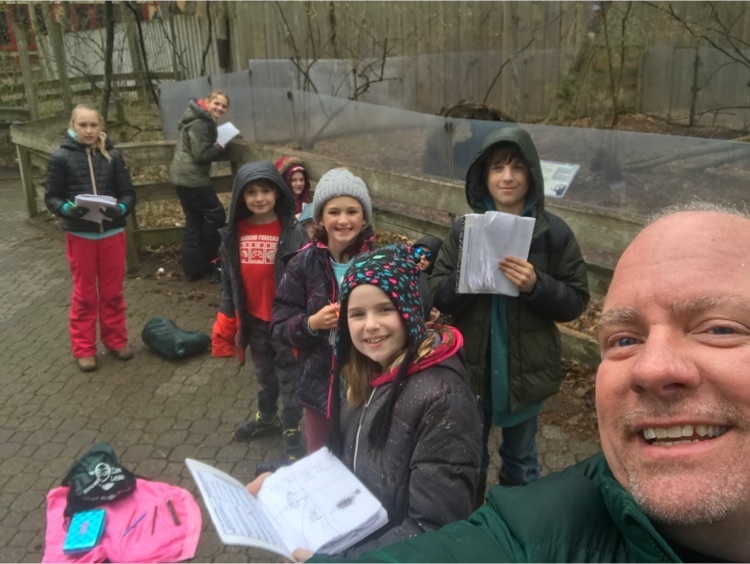 FPE will be hosting a PRESCHOOL information night for students who will be 4 by 9/1/22. The information night will be on Thursday, April 28 @6pm in the FPE library. Please help spread the word! :)
Calling all KINDERGARTNERS! Did you miss Round Up? No worries. You can pick up a registration packet from the FPE office. Please contact Mary or Carol at (269)749-4611.
Attention all registered Trap Shooting athletes and families, our spring season first practice will be held Sunday, April 10th from 1-3pm at Centerline in Bellevue. A mandatory parent meeting will be held at 12pm. If you have any questions, please contact Jamie Bartley at 517-490-7611.
The 'Pot of Gold' at the end of a rainbow for sure!!! #OMSistheBEST!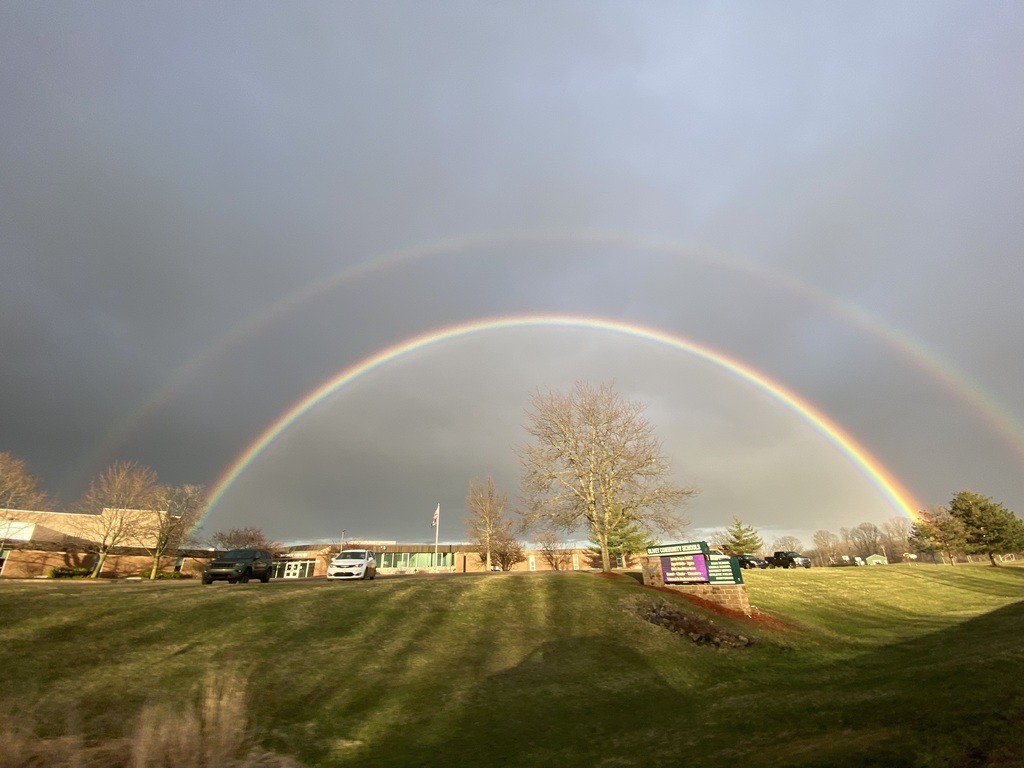 Check out the March/April edition of the Middle Eagle!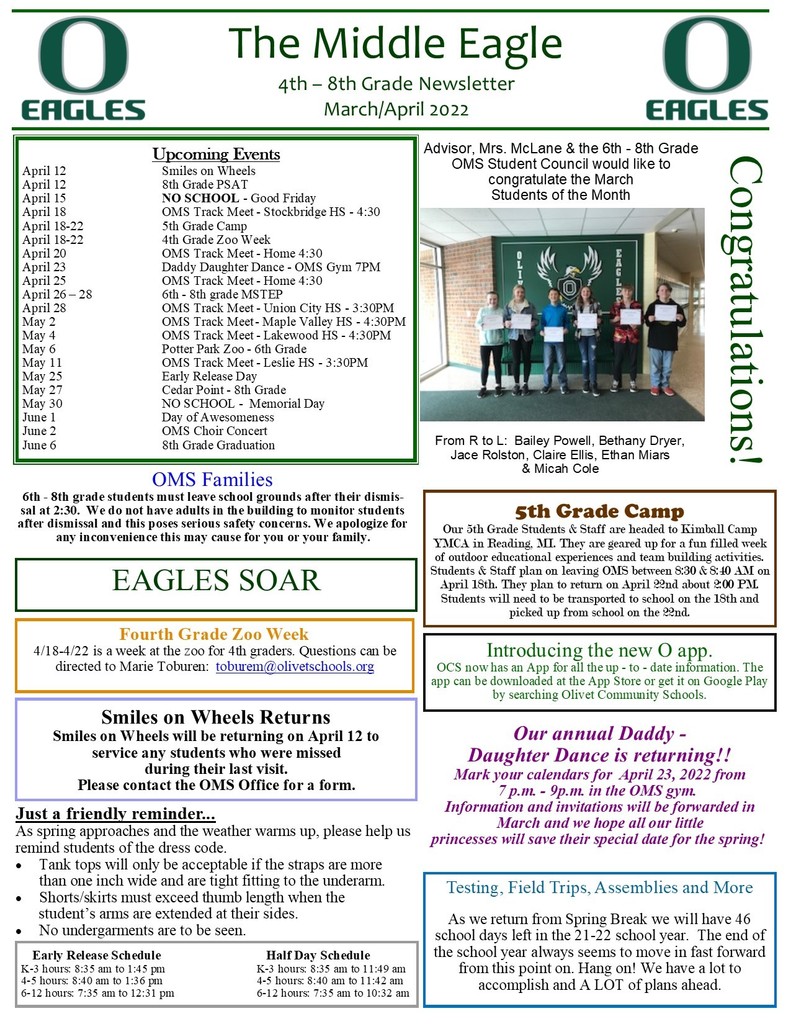 OHS will be conducting state testing on Wednesday and Thursday, April 13th and 14th. Learn more by reviewing the OHS Spring Testing Letter in the News Section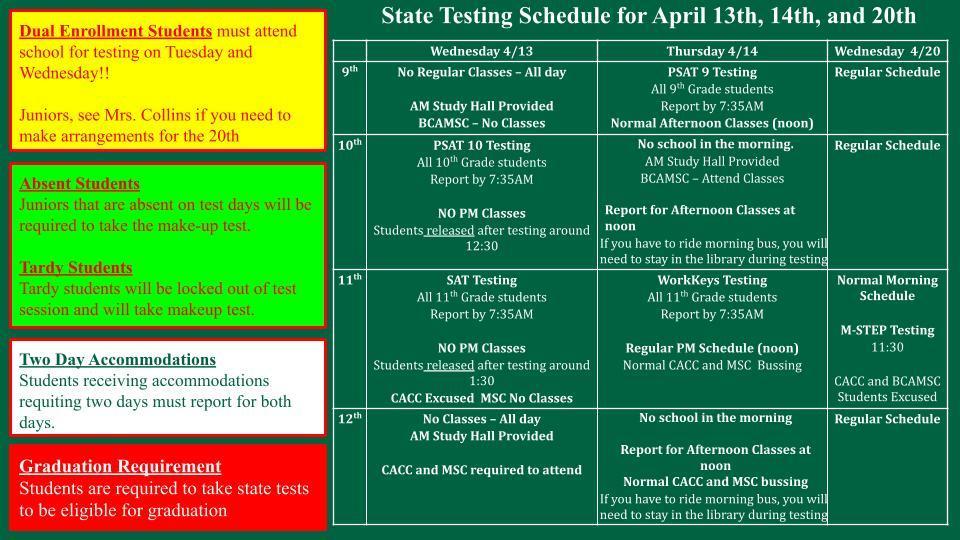 OCS Students, Parents, and Staff - We hope that you have a fantastic spring break! We look forward to seeing everyone back at school on Monday, April 4, 2022. Stay safe and #GoEagles!
​Come back from Spring Break and join us in celebrating the artistic talents of our students. Arts Fest 2022 will be April 6th, starting at 7:00PM in the OCS Auditorium.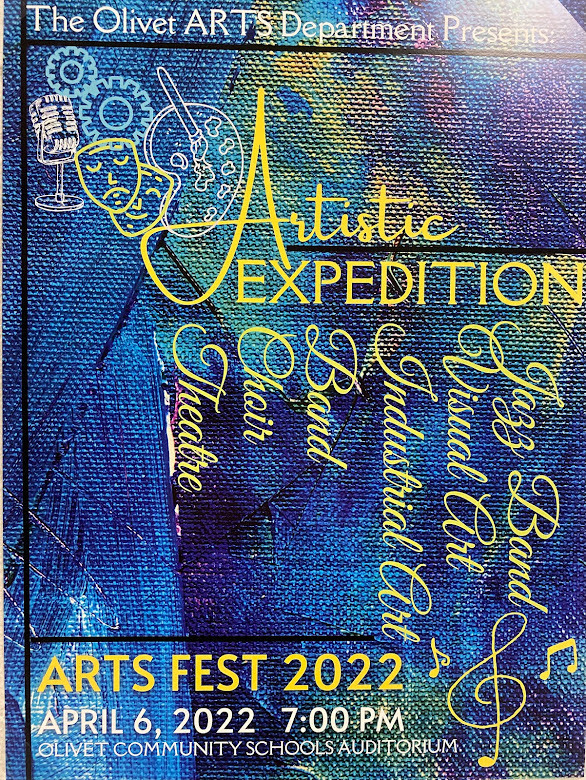 Olivet FFA Craft and Toy Show. Sunday, March 27th, 8:30AM-2:00PM, OHS Gymnasium. All you can eat breakfast 7AM-1PM, Adults $8, Sr and Children $5.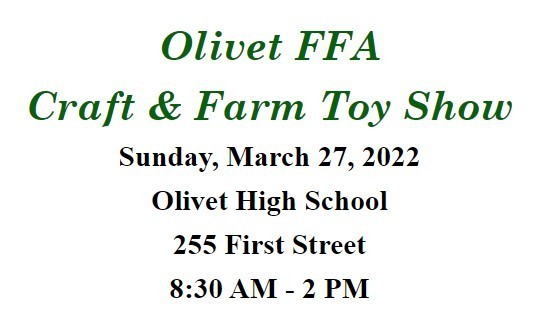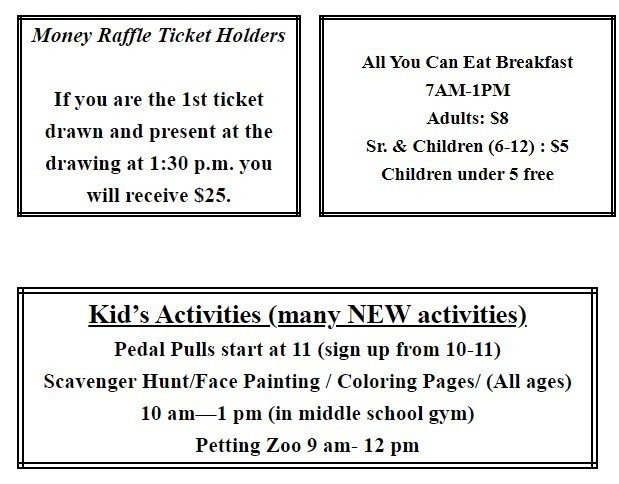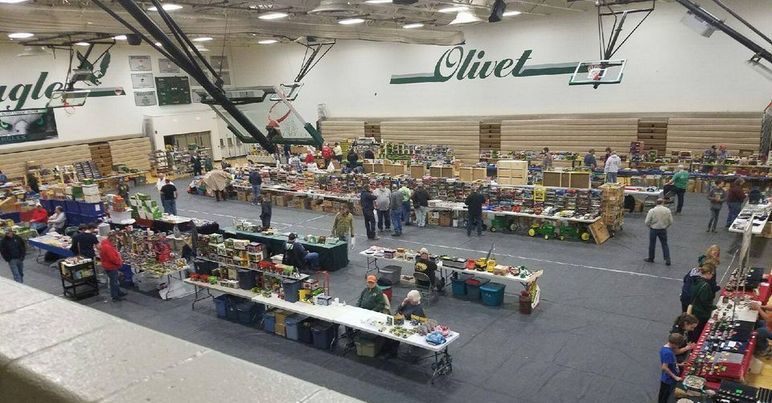 With one week to go, FPE has almost reached our reading goal for March Is Reading Month!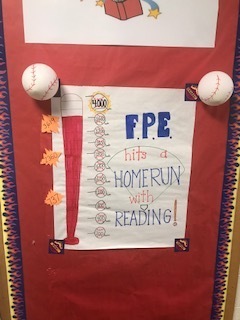 OLIVET YOUTH SOFTBALL CAMP 2022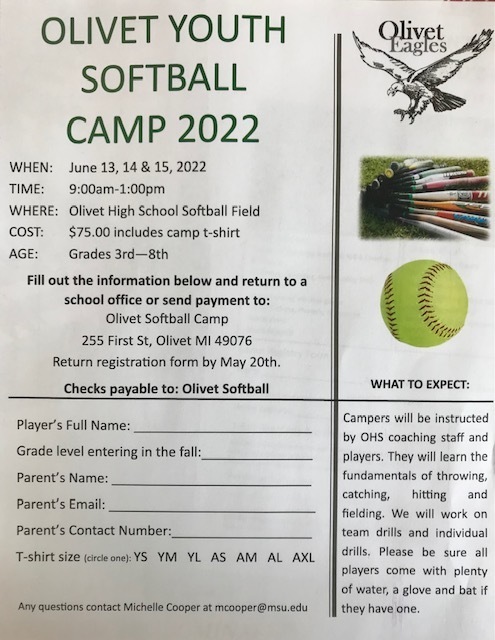 The Olivet College Women's Basketball Kid's & Elite Camp Registration.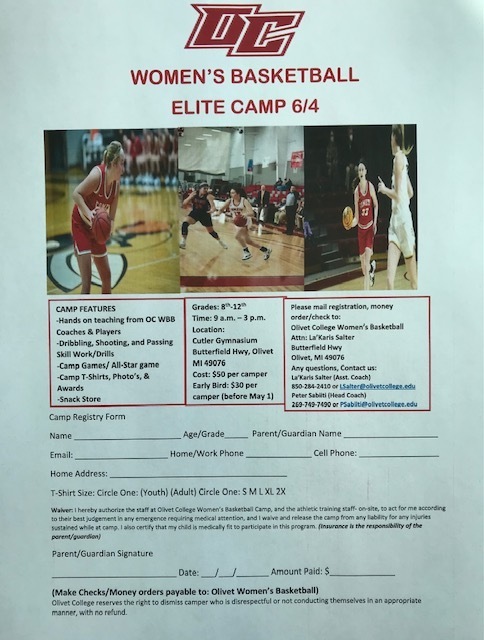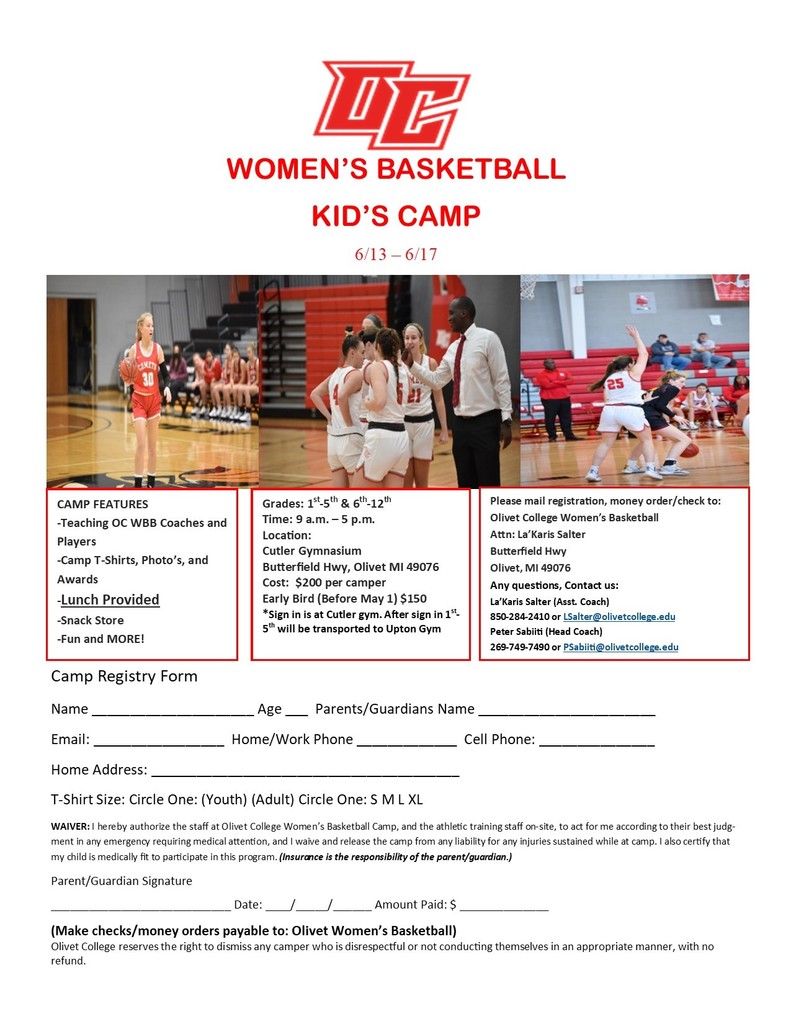 The Olivet College Women's Basketball Kid's & Elite Camp Registration.
It was great meeting so many new families at Kindergarten Round Up last night. If you were unable to attend, please contact FPE's office to get your registration packet. (269)749-4611
We had an amazing Literacy Night at FPE! Thank you to author/illustrator Matt Tavares for a great time!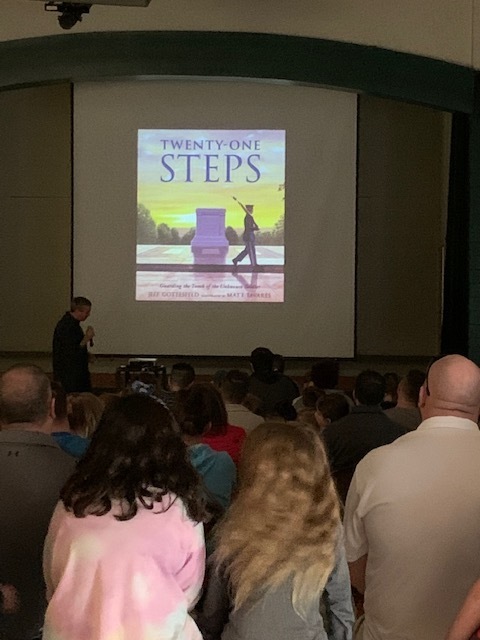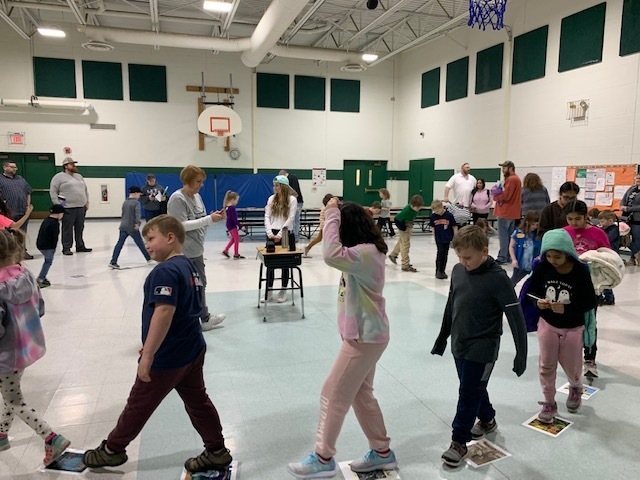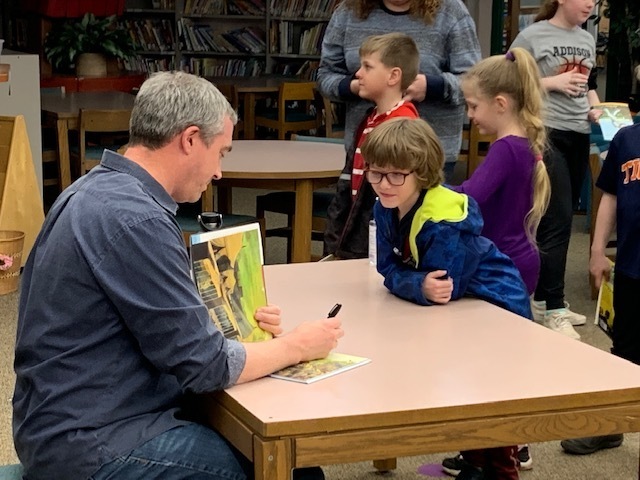 OMS Family Book Fair Night is tonight from 5:30-7:30 in the OMS Library. Check out the drawing and the teacher wish board during your visit!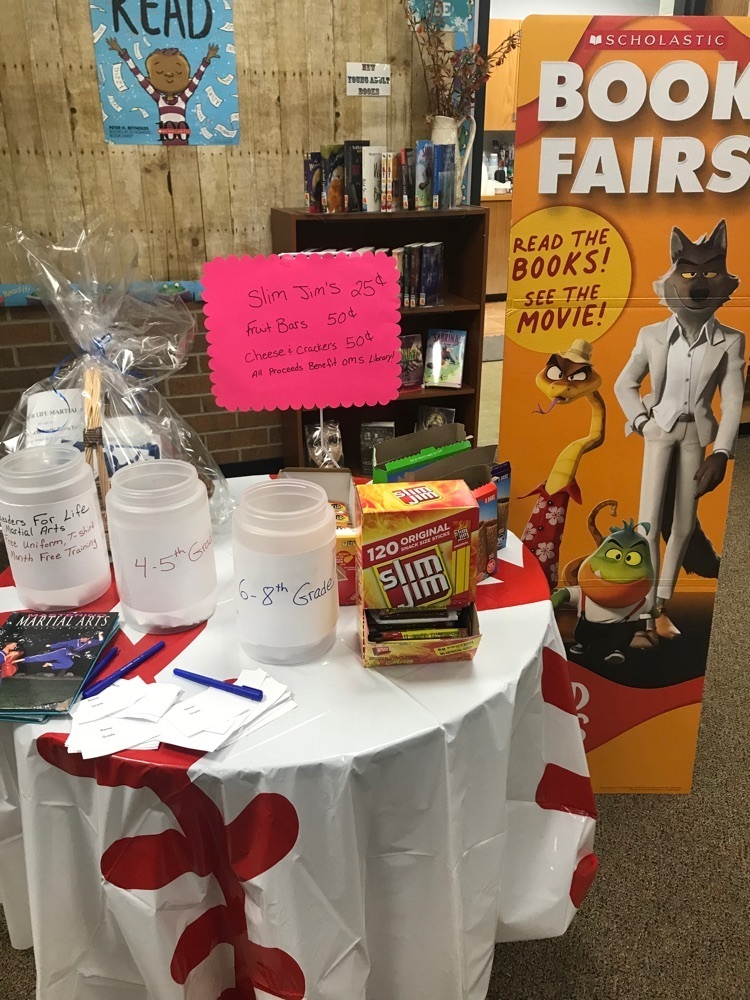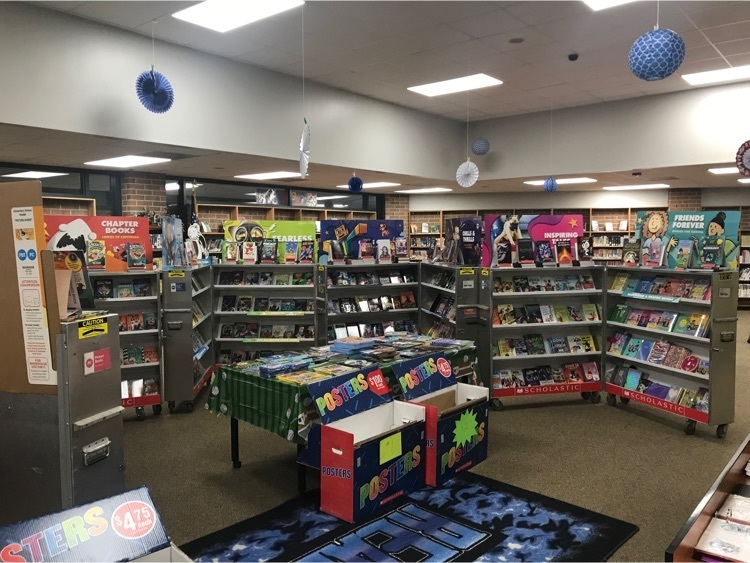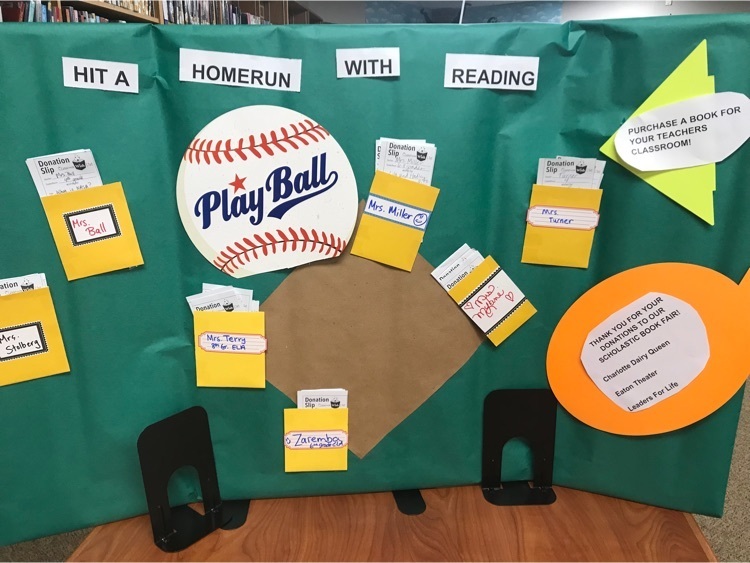 Have to love Michigan! FPE kids playing on the ice in short sleeves at recess today!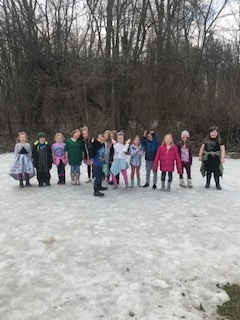 Looking forward to Kindergarten Round Up at FPE tonight from 6-7pm!
Come to FPE tonight for our Literacy Night at 6pm. FPE had a great time meeting author and illustrator Matt Tavares during the day and we look forward to spending more time with him tonight!