Hello 4th and 5th grade Families!   The BIG DAY is finally here!  I am sooooooo excited to see all of the smiling faces tomorrow bright and early at 8:15 AM!  Check out the video that was sent via Skyward.  Please take a look and if you have questions, give me a call (269)749-9953 or email me at
sedlart@olivetschools.org
,   Please be reminded that students are welcome to enter the CAFE at 8:15 AM  each day.  I will come outside to the drop-off line at 8:15 to let you know that it's time for students to enter.   All students enter and exit the 4/5 Hallway through the back side of OMS.  Please refer to the video for more information!   I hope that you all have a GREAT final evening of Summer Break!     Take care and GO EAGLES!!!! --Mr. Sedlar :)
Olivet Community Schools was very honored and proud to welcome our new teachers to the district this morning at our new teacher orientation. Welcome to the OCS Family!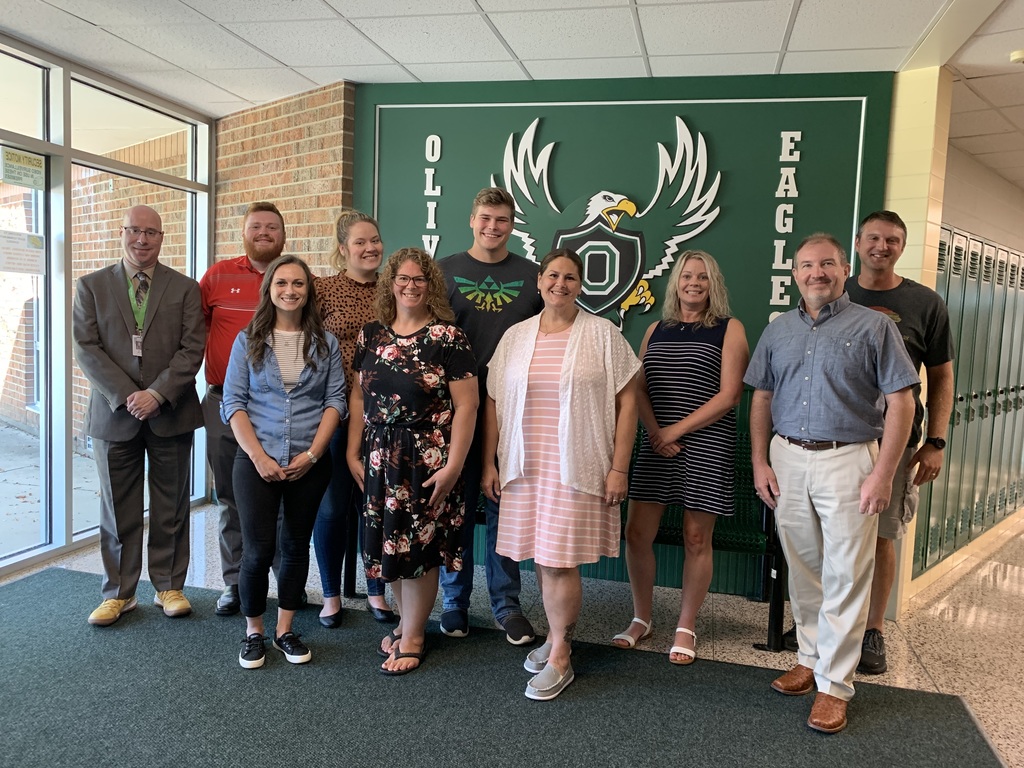 ONE MORE WEEK!!!! Mr. Sedlar here and I am so excited to see you and your child's smiling face at the 4/5 Open House next Monday, August 22 from 5:30-7:30pm. 5th grade families, please note that Monday, 8/22 is the correct date as there were two dates listed in the letter sent.
Fall Trap Shooting Registration for 22-23 School Year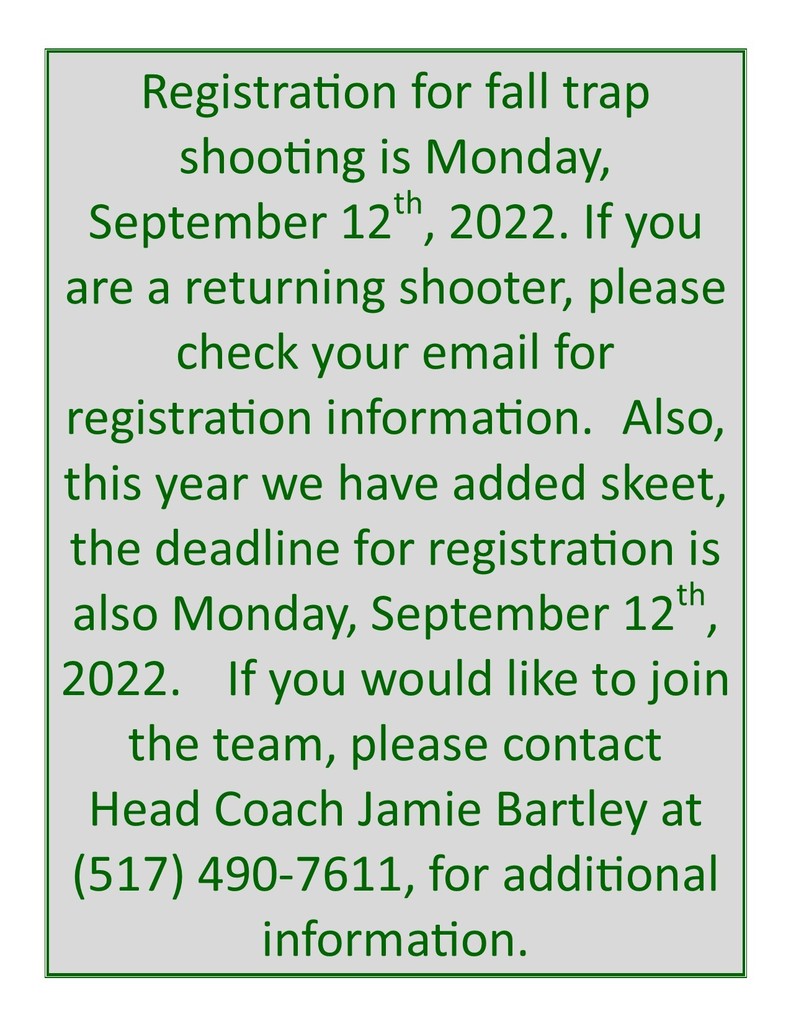 OMS Middle Eagle - August 22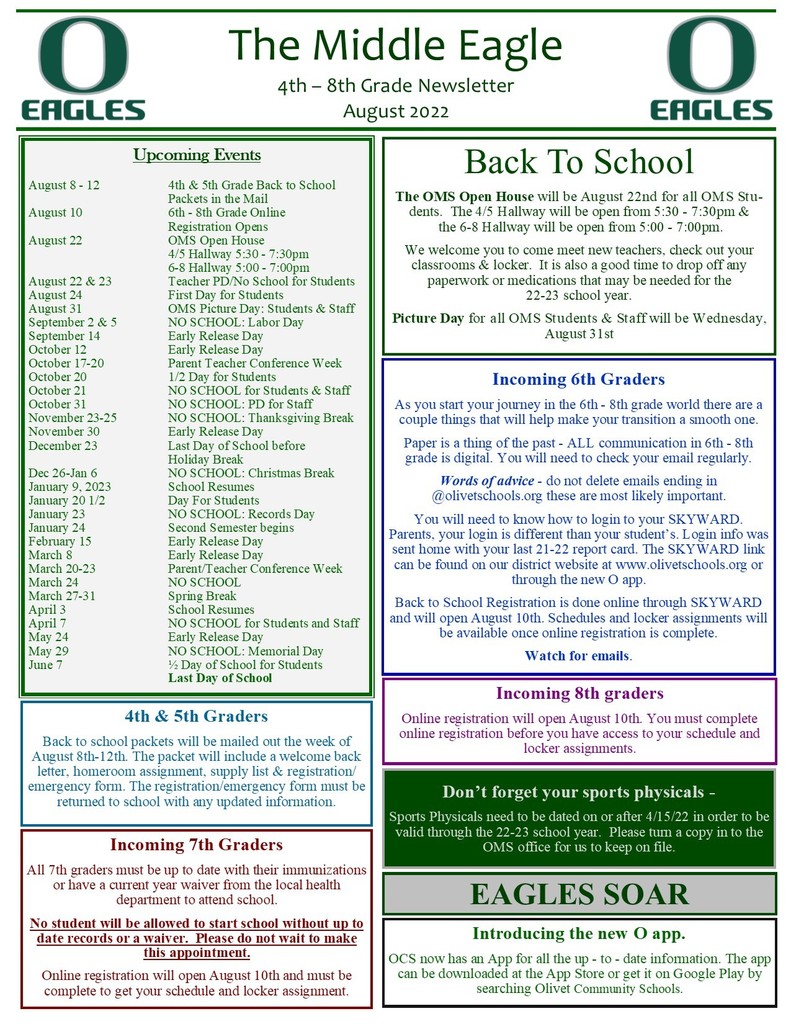 Have a great weekend OCS! Get ready for some exciting news next week as we roll out the new @OlivetSchools strategic plan.


Good Afternoon, Due to circumstances beyond our control, Tuesday's Summer Development Program (boys youth basketball) has been postponed. Parents of participants should check their email for an updated schedule. Thank you for your understanding!

I wanted to take a minute to thank our OCS students, staff, and families for an awesome 2021-2022 school year! We hope that you have a great summer and we are looking forward to seeing you back for the first day of school on Wednesday, August 24, 2022. Have a great summer OCS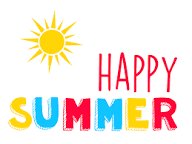 OMS Student vs Staff Basketball Teams. So much fun!!!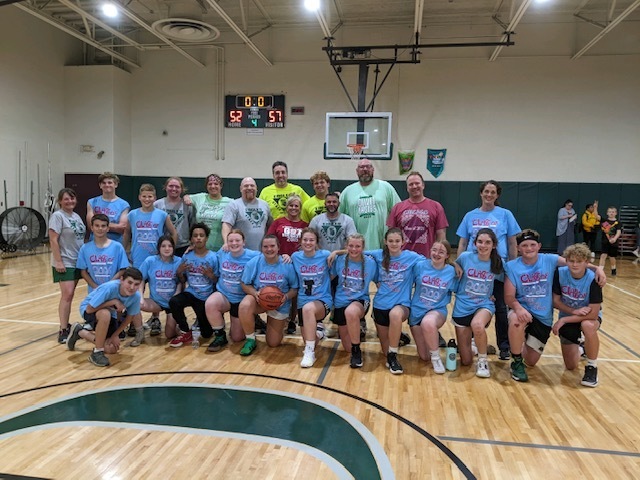 OMS Student vs Staff Basketball Teams. So much fun!!!

Hi OCS Families! Tomorrow is the last day of school for K-12 students. Dismissal times are 10:32am for 6-12, 11:42am for 4th/5th and 11:54am for K-3 students.
Despite the forecasted rain this morning, the 5th Grade Track and Field day is ON! We will only cancel if the rain comes too close to the start time. The bleachers will be wet so please plan accordingly! Have a GREAT day and GO EAGLES!!!!

Early Release tomorrow! 6-12 releases at 12:31pm. 4th-5th releases at 1:36pm and K-3 releases at 1:45pm. Lunch is served on an Early Release Day. GO EAGLES!
Hello! The GREEN bus is running its afternoon route today (5/17) and will be running all routes for the remainder of the week. Have a nice afternoon and GO EAGLES!!
Due a shortage of bus drivers, the GREEN bus will not be running today, 5/17/2022. We apologize for any inconvenience this may cause.
We are so excited to have our new Book Vending machine up and running. Here are a couple of kiddos who earned their first book. #bookvending #BookwormMachine @GlobalVending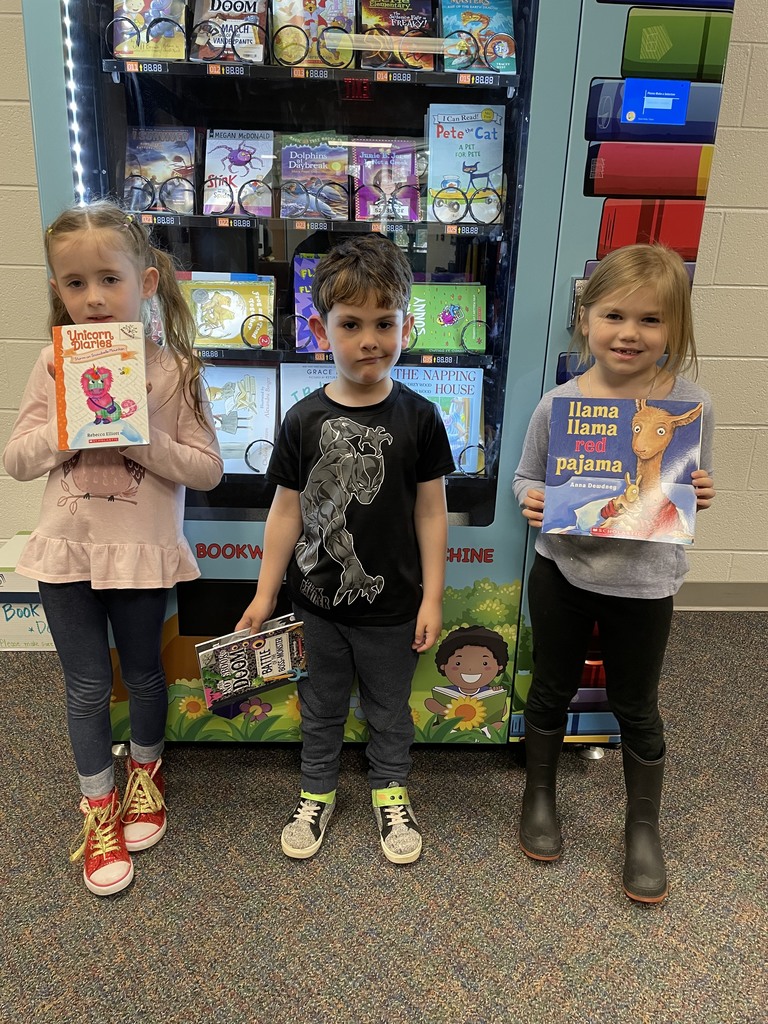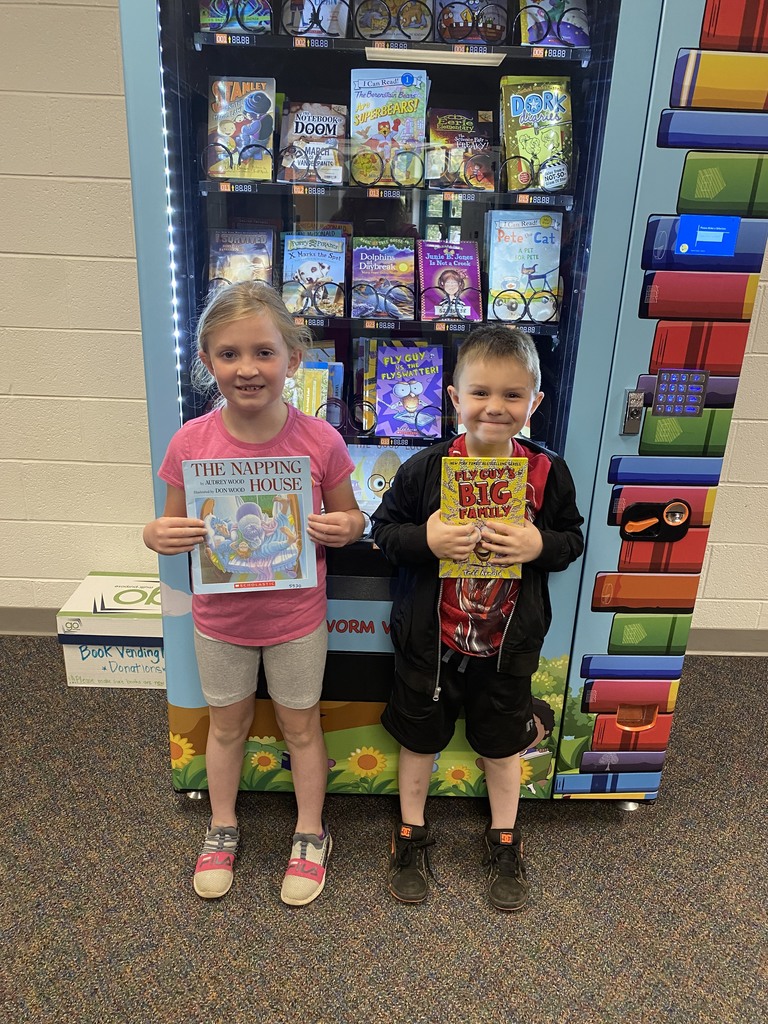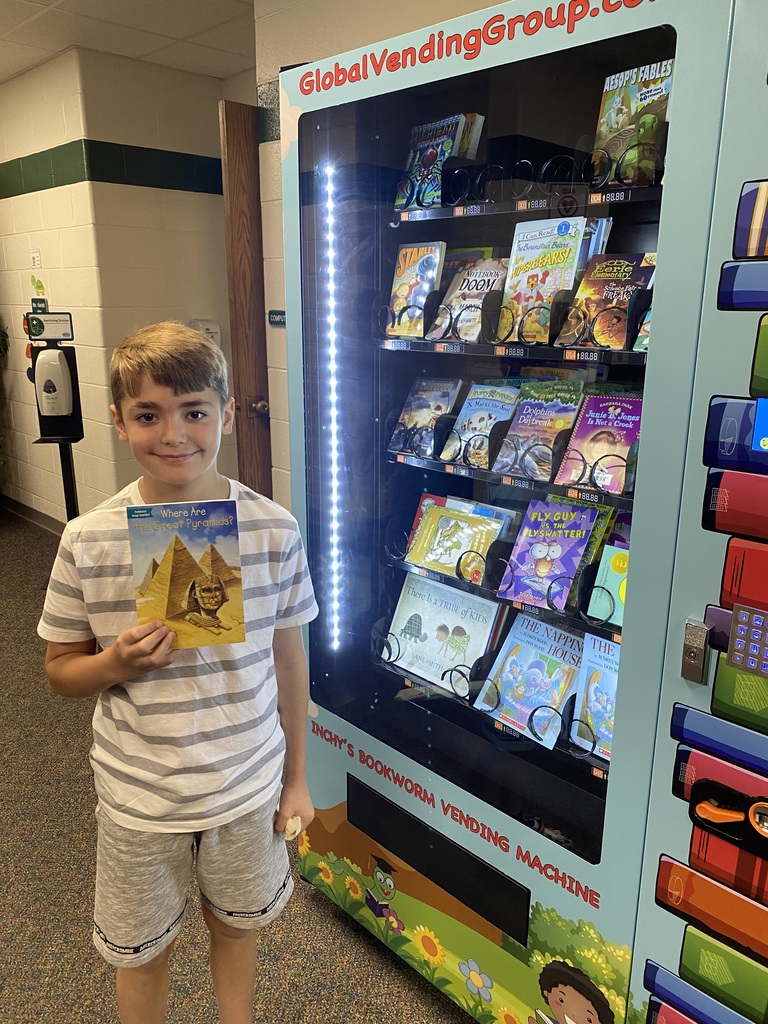 Middle Eagle May 22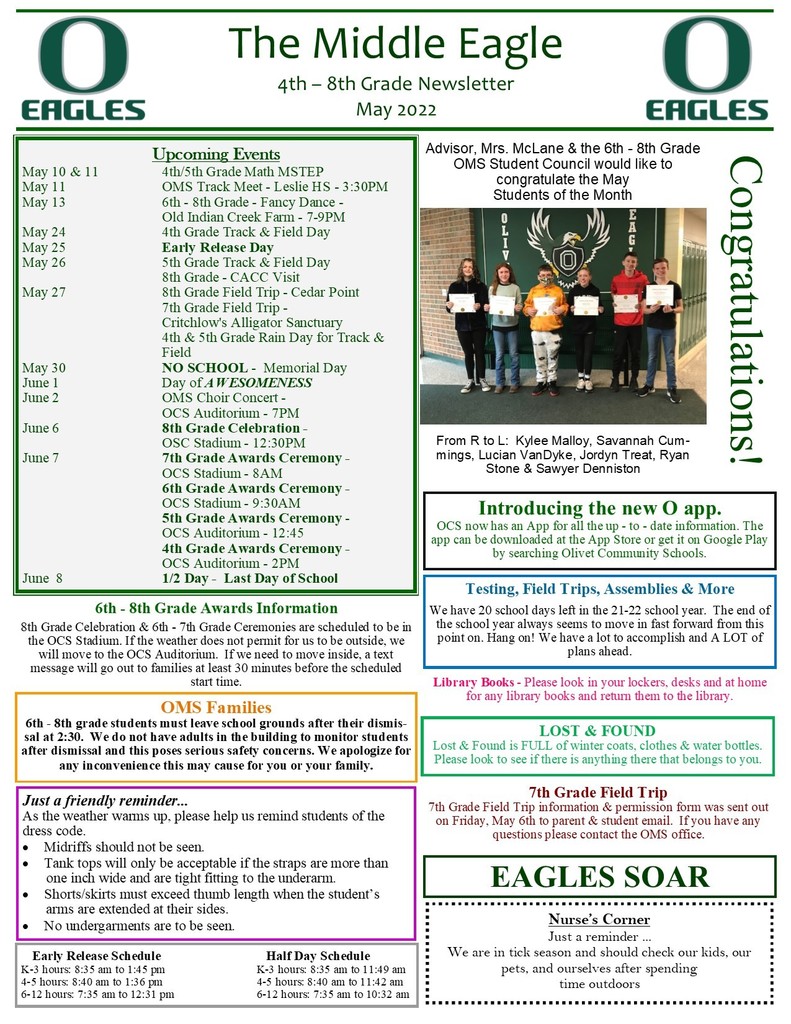 Today is National School Nurse Day. Thank you very much to @OlivetSchools school nurse Liz Peters for the amazing job that you do for our district!